We all know that learning is more fun when you're drinking with friends and colleagues. Thus, Nerd Nite is a monthly event held in more than 50 cities across the globe during which several folks give 18-21-minute fun-yet-informative presentations across all disciplines – while the audience drinks along.  And there are often bands, acrobats, trivia, and other shenanigans as well.  Imagine learning about everything from math feuds or the science of the Simpsons, to the genealogy of Godzilla or debunking beer myths.  Fun, right?  As nerds and non-nerds like to say, Nerd Nite Is Like the Discovery Channel™…with Beer!  Click on the cities on the right to find a Nerd Nite near you. And yes, we know this is an ugly website, but Nerd Nite isn't really about aesthetics anyway.
Donate to Nerd Nite here.
Start one in your town? If you're interested in bringing Nerd Nite to your town, contact Matt Wasowski at (matt @ nerdnite.com). There are some rules and guidelines, so it's not a slam dunk.
We happily announce our first annual Nerd Nite Global Festival August 16-18, 2013 in Brooklyn USA!  2.5 days of our global greatest hits presentations, games, trivia, mingling with global nerds, and LOTS of free beer courtesy of Brooklyn Brewery. 
Listen to our Nerd Nite Podcast:  Listen and/or subscribe here
Download the final issue of Nerd Nite: The Magazine for free

View photos on our new Nerd Nite Flickr page.  If you have Nerd Nite photos you can upload them to our Flickr page too!
An example of a Nerd Nite presentation (The Psychology of Twilight: Why Bella Can't Resist Edward… And You'll Always Want the One You Can't Have by Susan Carnell):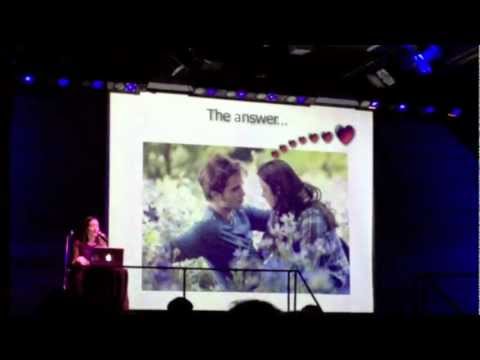 Nerd Nite Documentary on Japan's NHK!This documentary about Nerd Nite aired nationally in Japan.


Nerd Nite. It's like the Discovery Channel… with beer!